The text below is a short guide on how to access and login to Aflac mobile portal located at https://login.aflac.com. It is also accessible from myaflac.com and my.aflac.com domains all of which redirect to https://login.aflac.com.
Aflac is the largest provider of supplemental insurance in the United States. It was founded in 1955 and has headquarters in Columbus, Georgia. Aflac is represented by 76,900 licensed sales associated in the United States and 19,3000 sales agencies in Japan.
myaflac.com is used by Aflac clients to pay invoices and manage their account information online.
Register to myaflac.com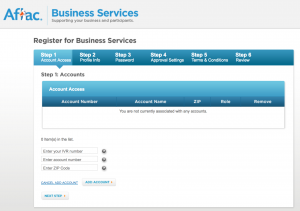 Access myaflac.com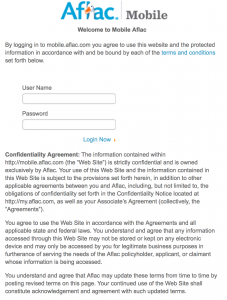 For more detailed instructions on how my.aflac.com works refer to the following page at Aflac website https://www.aflac.com/business/resources/my-account/new-accounts.aspx.
myaflac.com Customer Support
For questions please call Aflac's Customer Service Center for assistance at 800.992.3522
More detailed Aflac contact information is available at https://www.aflac.com/contact-aflac/default.aspx